<!1---->
Handmade Personalized Wire Name Jewelry
Necklace with Name Personalized Wire Name Gifts
We make each piece to order, just the way you want it, one at a time.
Click image and choose: design, hangin pendant, gold filled or sterling silver wire: it's your choice.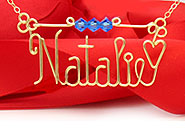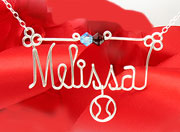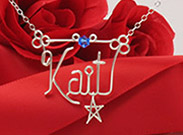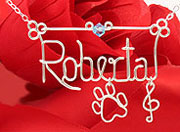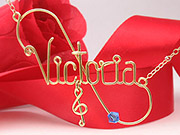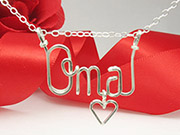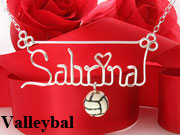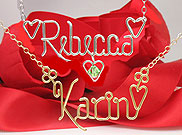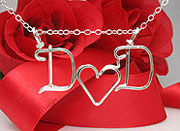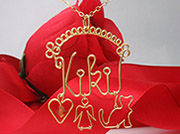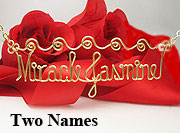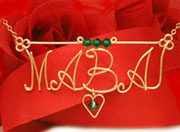 ---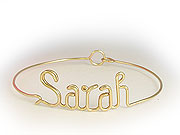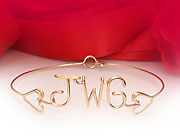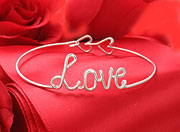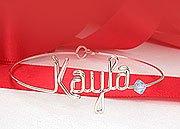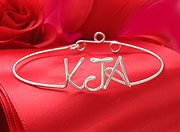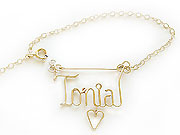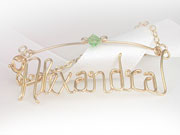 ---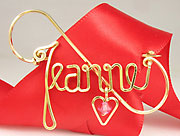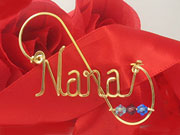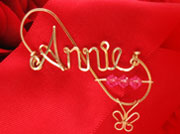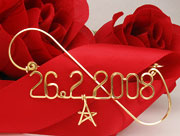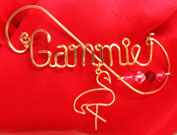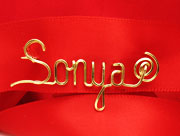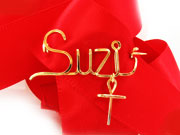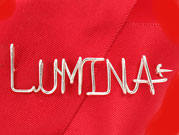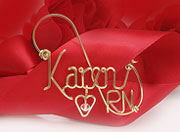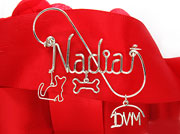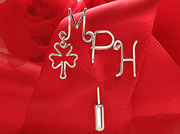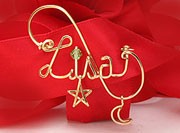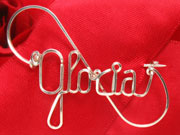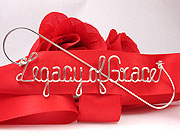 ---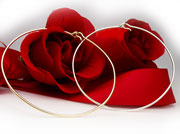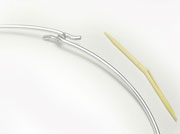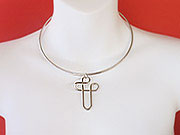 ---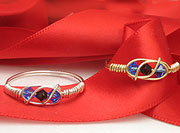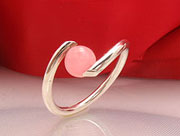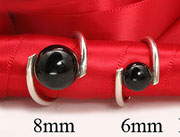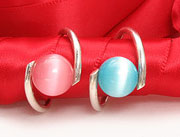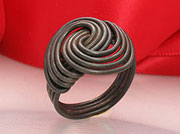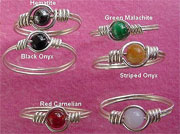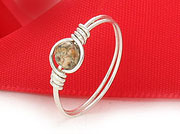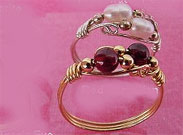 ---
---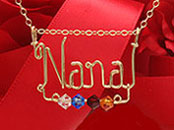 Some say the most beautiful sound is hearing your name spoken by a loved one- show her how much you care by having her name woven into elegant gold or silver wire to wear as a necklace or a pin! Wire Name Jewelry can make your gift giving opportunity one that she'll always remember. Our elegant custom wire jewelry can be made into any word, so you aren't simply limited to names! Why not a favorite word or company name? The possibilities are endless. Personalized name Jewelry makes a touching and thoughtful gift- for others or for yourself! Wire jewelry is designed to be passed down for generations to come, each piece is crafted by hand in Chicago.
---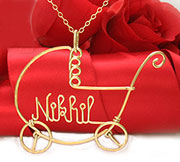 Stroller with new baby Name as Push Ppresent.
Push present is a new tradition: a gift for mother or grandmother to celebrate the birth of a child. Celebrate the birth of a child with a precious keepsake. You'll be able to treasure the memory of this precious moment and have it close, even when your baby goes away to college! A stroller with name, is wonderful way to remind your child how happy you were to welcome him or her into the family. This unique timeless pendant with a personal touch will be a brilliant reminder of this day. Wire Name Jewelry believe that the jewelry you wear should be one of a kind, like you. We make each piece to order, just the way you want it, one at a time.
---
While names are our most popular personalized gift, there is a growing trend to have us create unique custom gifts that you won't find anywhere else. These are just some of the few concepts we've made into unforgettable keepsake jewelry. I can make custom jewelry from a picture or your imagination. Just email or fax your unique jewelry sketch and idea. I will translate your custom design jewelry sketch into the reality of superlative design. All handcrafted jewelry is custom made in gold filled wire and sterling silver wire, silver custom bracelet, wire neck choker, personalized mothers jewelry, personalized anklet with birth stone, choker, neck wire... Express yourself with beautiful, elegant personalized necklaces, initial necklaces, wire pins jewelry, initial pins, hat pins, name tags pin, lapel pin, wire bracelets, wire brooches, wire anklets, ankle bracelets, women's chokers, initial pendants, or lovely semi-precious stone jewelry made into cabochons or wire rings. Choose gold filled wire and argentium sterling silver not tarnish wire: it's your choice. Wire Name Jewelry uses only the highest quality wire to craft your jewelry design with attention to detail.
---